Reviews and Profiles

Best Of Year 2009

Virginia Bruce - Under My Skin

Classic Images Magazine - "O'Brien scores again with his lyrically-told biography on an unjustly overlooked actress. O'Brien's insight, enthusiasm, appreciation is terrific."(Laura Wagner "Book Points") For Wagner's complete Best/Worst of the Year-2009 see issue 414 (December 2009) Classic Images
Review of Virginia Bruce - Under My Skin
Book Points - Review by Laura Wagner (April 2009)

Just as he did with his excellent book on Kay Francis (I Can't Wait to Be Forgotten), Scott O'Brien has cleared away the cobwebs surrounding a long-neglected actress. Virginia Bruce - Under My Skin, with a foreword by James Robert Parish, is, like the actress herself, charming and easy to like. This book is long overdue, and luckily Scott O'Brien is the one who wrote it. There is an elegance to O'Brien's writing, and this elegance is so appropriate. I shudder to think of how some other authors would have handled Virginia's story.

True movie fans should rally around books like Virginia Bruce - Under My Skin, written by someone obviously dedicated to her memory. Considering the problems faced by authors like O'Brien in digging up hard-to-find information on the lesser knowns, we really need to praise and value them for their efforts.

Scott O'Brien-I cannot say enough good things about him. Ordinarily, I do not enjoy reading long plotlines. I detest it when writers, with no special insight and little knowledge of film, start filling up the emptiness of their books by recounting each and every boring detail of plot. Scott, on the other hand, weaves details of Virginia's movements and reactions into his plots until you feel a rhapsody. He has full understanding and appreciation of what's on screen, making every minute worth remembering. His write-up on the pre-Code shocker Kongo is just sensational. His persuasive section on Women of Glamour should be enough to make readers go right out and get this neglected gem. Scott is almost chameleon-like in this respect. It's as if his writing takes on Virginia's own personal characteristics. Perfectly in tune with his subject, the author also makes a very strong case for her acting, pointing out things I never noticed in her performances. Virginia needs a champion, and Scott O'Brien is just the man for the job.

Naturally, I don't agree with some of Scott's assessments of her films. Ever since I was a teenager, I loved one of Virginia's later pictures, State Department: File 649 (1949). He writes well about it, even in his dislike for it, but I've always had a soft spot for this poverty-row exploiter. (Maybe because of her co-star William Lundigan; but that's another story.) To his credit, Scott does not just brush it aside, just because it was not a career highlight for Virginia.

With all this refreshing attention to her work, however, Scott does not stint on poor Virginia Bruce's life; the balance between reel and real life is covered evenly, flowing together smoothly. Under My Skin is fascinating as it chronicles Bruce's successes and devastating failures, both on and off screen. Virginia's life was filled with "heartbreak, disappointment, tragedy and strange twists of fate." The section about Virginia's brief marriage to John Gilbert is particularly well done, giving us a better understanding of that union. I never knew much about the marriage, so it all was very informative, especially the weird stuff about Marlene Dietrich's involvement in it.

Scott, through some marvelous research that includes interviews with family and Virginia's last husband, paints a vivid portrait of the real-life Virginia, amazing since she died in 1982. She becomes alive to the reader. Scott really takes us through the pain that Virginia's last husband, Ali Ipar, inflicted on her. It's a roller-coaster of emotions, not easily forgotten. Scott interviewed Ipar for the book and his attitude is likely to anger readers. He seems clueless as to how his deportations and legal problems affected Virginia. He is so into himself, it is not surprising that Virginia loses practically all her money.

Virginia's last portrait session, for author James Watters and photographer Horst in 1982's Return Engagement, proves to be a quite poignant interlude, typical of the respect Scott pays Virginia through the book. She was not feeling well that day, but agreed to pose. Just as the two men were leaving, Virginia managed a "faint smile" then wondered "Do you think when I'm gone, anyone will remember that I had awfully dreamy eyes";

Thanks to Scott O'Brien's moving, fascinating biography, loaded with gorgeous photos of one of Hollywood's "Most Beautiful Blondes"; they'll remember.

D A E I D A M A G A Z I N E B O O K R E V I E W
FROM THE HOLIDAY 2008 - 2009 EDITION BY DAVID YBARRA, EDITOR

"Do You Think When I'm Gone Anyone Will Remember That I Had Awfully Dreamy Eyes" -- Virginia Bruce

Biographer Scott O'Brien has selected one of the great (and greatly forgotten) names in classic Hollywood history to profile. She was one of the most breathtakingly beautiful film stars to emerge from the 1930s, yet she never reached the level of iconic stardom that contemporaries such as Joan Crawford, Jean Harlow or Myrna Loy achieved. O'Brien meticulously explores the personal and professional reasons why Virginia Bruce didn't achieve her potential by examining her motivations in public and in private (ultimately with self-destructive results).

By accessing archives of magazine interviews with Bruce, re-evaluating observations reported by the like of Louella Parsons and Maria Riva (daughter of Marlene Dietrich), directly interviewing Bruce's ex-husband and various family members, O'Brien successfully brings Virginia Bruce to life in a way that is believable, intelligent and never pitiable. The greatest challenge must have been the process of separating the glamour from the girl. Here, O'Brien triumphs in making her more than an actress because he exposes the vulnerabilities and strengths of Bruce as a mother, a wife, an activist and a survivor of both savage Hollywood and an equally dramatic personal life. Under My Skin is by no means a "love letter" to Bruce, but it is a well researched, tactful and skilled examination into the tragedy of a talented, beautiful and popular figure in film history, desperate to fall in love and stay in love, at any cost.

O'Brien truly impresses in his study of a name virtually unknown in 2008. He charts her cinematic endeavors and off-screen exploits with detail to chronology and relevant commentary from co-stars, industry insiders and Bruce's own reflections that read candid and (often) prophetic. In 1929, she stated, "My chief purpose in life is to fall in love. I don't know why I want to, but I do." Six years later, she would say, "Love tricks you into a false sense of security. Maybe the old fairy tales are to blame. The old idea that people got married and lived happily ever after. So we take love for granted, til that gray morning when some of us wake up to find it has vanished." For Virginia Bruce, the gray mornings were many - and for many years - whether she took love for granted or not. Loaded with plenty of rare and personal photos of Bruce, O'Brien also masterfully clears up the "Madame Wang" mystery and includes a comprehensive filmography of her radio, theatre, TV and film works.

Highly Recommended

Virginia Bruce (1910 - 1982)

In MGM's Born to Dance (1936) Virginia Bruce introduced the classic Cole Porter hit "I've Got You Under My Skin". That same year she impressed audiences as the archetypical showgirl in the Oscar-winning film The Great Ziegfeld. She was poised for major stardom at Metro. Yet, something, or someone was holding her back. Could it be that Louis B. Mayer held Virginia's marriage (and devotion) to the late John Gilbert against her? Although she and Gilbert divorced, Virginia was the first to admit that it was her relationship to John Gilbert that proved to be the catalyst to her career and acting ability. During her career, Virginia Bruce co-starred opposite many of Hollywood's most popular leading men. Among her beaus off screen were: Robert Taylor, James Stewart, Nelson Eddy, Dick Powell and Clark Gable.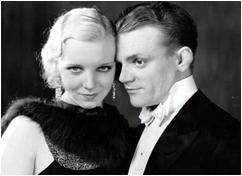 Winner Take All (1932) James Cagney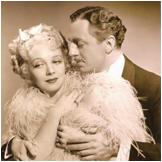 The Great Zigfield (1936) William Powell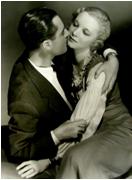 Downstairs (1932)
John Gilbert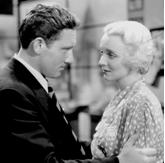 Murder Man (1935) Spencer Tracey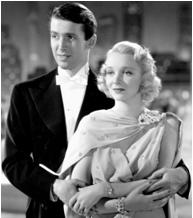 Born to Dance (1936) James Stewart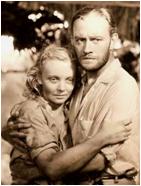 Kongo (1932) Conrad Nagel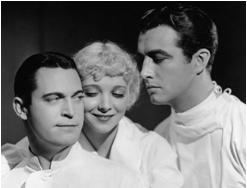 Society Doctor (1935) Chester Morris, Robert Taylor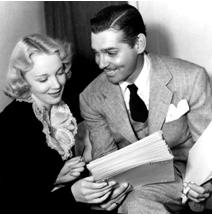 Cimarron (Radio, 1937) Clark Gable